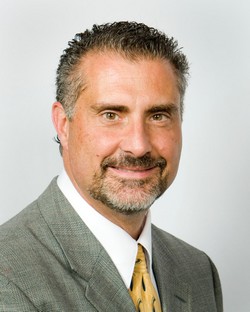 Dr. Peter Cospito graduated cum laude from SUNY Oneonta earning a bachelors of science in Biology with a minor in chemistry. He received his medical degree from Midwestern University, graduating third in a class of 100. After completing his internship, he was named Medical Department Head on the Naval Vessel U.S.S. Saipan LHA-2. He was awarded The Naval Commendation Medal for bravery cited during rescue efforts in the wake of an on-board helicopter accident. He completed Internal Medicine residency at The Portsmouth Naval Hospital. During his training, he was a Clinical Instructor at The Eastern Virginia Medical School.
Dr. Cospito completed general cardiology fellowship training at The Bethesda Naval Hospital. During his Bethesda years, he also served as a teaching fellow at the Uniformed Services School of Health Sciences. He received further fellowship training in cardiac catheterization and coronary intervention at the world-renowned Washington Hospital Center. Dr. Cospito later completed a peripheral vascular interventional fellowship at St. Elizabeth's Medical Center in Boston. He is Board Certified in Internal Medicine, Cardiovascular Diseases and Interventional Cardiology.
Click here to view a video of Dr. Cospito explaining Chronic Total Occlusions.
---
Offices
Back to Search