Supporting Patients and Families. Working Together. Providing Advanced Cardiac Services and Care.
Cardiology Associates of Schenectady was founded in 1990.Since our inception, we have been on the cutting edge of cardiovascular care. We created an advanced angioplasty program and open heart surgery program over 25 years ago, at a time when these services were not widely available. We were also early adopters of comprehensive electronic medical records in the late 1990s, at least 15 years before they became commonplace in outpatient medical offices.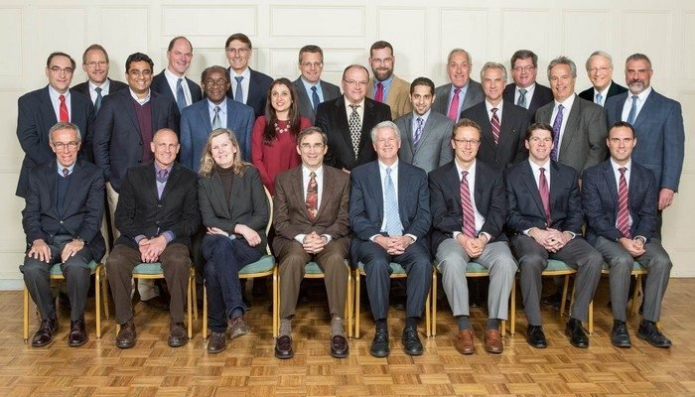 In addition to technological excellence, our physicians have a love for medicine and patient care. We take pride in recruiting local physician and having virtually no physician turnover in our 25+ year history. We have resisted the rushed and impersonal care that has become typical in the practice of medicine. We embrace the old-fashioned approach to medicine in which the patient comes first and a long-lasting bond between the doctor and patient is formed. We are passionate about our practice and invite you to come to see why Cardiology Associates of Schenectady is so unique.
---
Excellence in Comprehensive Cardiovascular Care
Our team of 26 cardiologists treats a broad spectrum of heart and vascular diseases. Our cardiac services include cardiac testing, preventive care, and advanced procedures. In addition, we have built specialized programs that center on collaborative treatment of specific heart health conditions. Among these are our Hemodynamic Support program, our Watchman program, and our Pulmonary Embolism Response Team Program, which is the first of its kind in the region. By working together, our doctors and allied healthcare professionals provide seamless, coordinated care for each patient.
We also place an important emphasis on building a strong, positive relationship between the patient and their heart specialist. Our team is committed to assisting you with questions and concerns to help you make important strides to better heart health.
Recognition of Our Cardiac Services
Cardiology Associates of Schenectady is accredited by the Intersocietal Accreditation Commission (IAC) in nuclear cardiology and echocardiography. We have also been recognized for multiple years by the American Heart Association and American Stroke Association National Committee for Quality Assurance (NCQA) as part of the Heart/Stroke Recognition Program. This honor indicates that we are among a select number of practices to demonstrate excellent outcomes in cardiac care.
Research at the Forefront of Cardiology
Alongside our clinical care team, Cardiology Associates of Schenectady has an active heart health research program, with a full-time research staff who are currently collaborating on a number of high quality of clinical research studies. We also have a history of partnership on clinical trials with the National Institutes of Health (NIH).
Choose Your Cardiologist: New York Locations in Schenectady & Surrounding Counties
We offer a full range of testing, diagnostic, and treatment services at six locations in Schenectady, Amsterdam, Clifton Park, and Gloversville. We are available by phone to our patients 24/7. Our physicians are also available to further your care at Ellis Hospital in Schenectady, St. Mary's Hospital in Amsterdam, and Nathan Littauer Hospital in Gloversville, working closely with the Emergency Department at each location.
---